5 Types Of Digital Art Prints And Pros & Cons Of Each
While I long to be disconnected from my phone, being an art lover in the digital age does have certain advantages, mainly in the form of 3D printers. Artists now have the ability to print their work directly on to wood, metal, and silk! The world of contemporary fine art prints has evolved and I'm here to be your guide. At least until the robot overlords take over...
There are 5 main types of digital art prints, each with their own set of pros and cons. I write this blog as an oil painter who has personal experience buying and selling each of the 5 options (I offer them on my website!). So, allow me to provide a quick overview of what your options are, as well as the factors to consider when deciding which one to purchase.
What is an art print?
A fine art print is a digital copy or reproduction of an original work of art. Artists have their original paintings professionally photographed and then the image is sent to a printer. When the photograph of the painting is of high quality, the digital print capability is amazing and allows you to see all of the texture and detail in the original. It can be difficult to tell the difference between the original and the print from a distance. The 5 main types of prints are: paper, canvas, xopzer, wood, metal, and acrylic.
Paper Prints
These are your well-known traditional prints. You likely already have one or two hanging in your home. They are images of art printed on quality paper and are the most economical option out there. You can choose to have them printed with or without a border, similar to when you get your personal photos developed. If money is a factor, buy it mounted on a gator board backing. This saves you the cost of framing, provides a minimalist, clean look, and arrives on your doorstep ready to hang.
Pros
Most economical option
Hang a group or large statement piece affordably
Framing options are limitless
Cons
Needs to be mounted or framed to hang on the wall
Least durable option
Prone to fading
Canvas Prints
Canvas prints are just what they sound like. So it's no surprise they are the second most popular. They come with a wire on the back, ready to hang, and the hardware included. Choose to have the image wrapped around the side if you want to hang it without a frame. This prevents seeing the white edge. Framing is always an option and still keeps that traditional art on canvas aesthetic.
Pros
Traditional art look
Option to frame
Arrive ready to hang
Cons
More expensive than paper prints
Wood Prints
Wood prints are where the image is printed directly onto the wood! If you want the true colour of the painting to come through, you can have the wood painted with a white primer. Alternatively, you can have the art printed on raw wood. This is a fun option because the texture of the wood grain comes through and adds interest. Great choice for a lodge, cottage, or barn renovation and is inherently durable. The exposed raw wood on the side always gets attention and makes it a guaranteed conversation starter.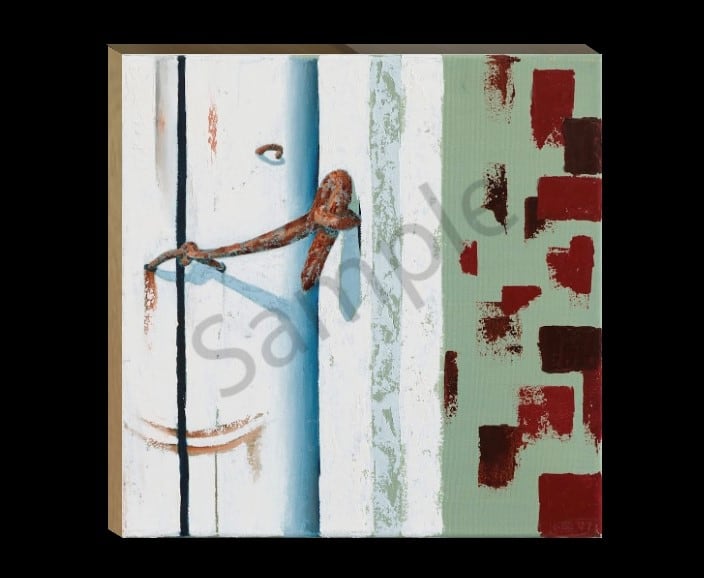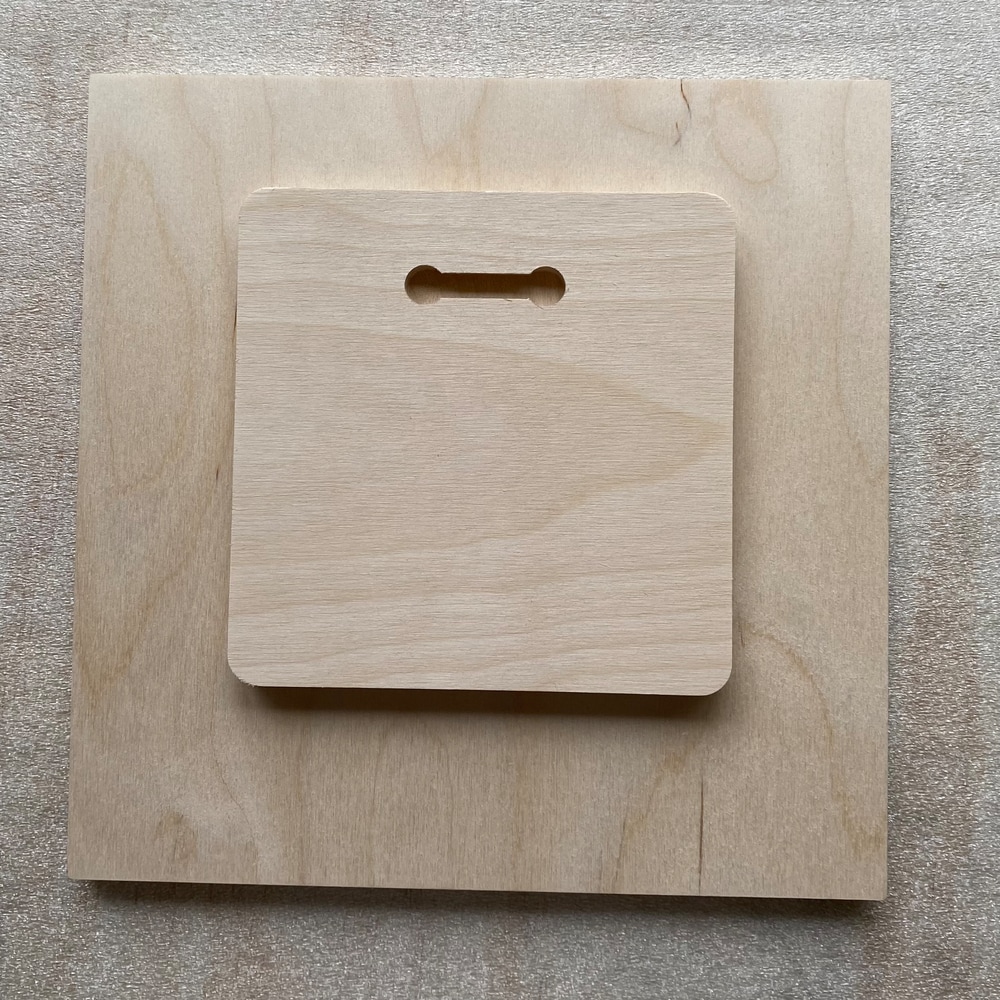 Pros
Fun texture
Comes ready to hang
Conversation starter
Cons
If you choose to have print done on raw wood know that the print color will not be true to the original painting. As fun as this can be, I did choose to turn off that option on my website because I felt people would be disappointed when the image varied from the original. Something worth considering.
Xpozer Prints
Xpozer prints are high resolution prints on satin. When they arrive, you stretch them tight with an invisible frame on the back. Once hung, the framing creates the illusion that the print is floating off the wall. It arrives in a triangle box loosely folded on itself and you follow the instructions to install the stretcher bars (also included in the box) to the back. All together it takes less than a minute to stretch and it comes with custom hanging hardware that is easy to install. This is a super cool and affordable way to hang art.
Pros
Minimalistic
Lightweight
Affordable
Guarantee no one else will have it!
Cons
Limited sizes due to the stretcher on back
You install the stretcher yourself (video chat artist if you have questions)
No framing options available
Acrylic Prints
Acrylic prints are brilliant, high detail prints mounted behind acrylic that leave an leave the viewer in awe. Modern options are often seen in public spaces due to their durability and minimalist appearance. These prints always get attention and are statement pieces no matter the size. They typically hang so that they look like they are floating just off the wall by means of an unseen block attached to the back or with silver circle pegs at each corner.
Pros
Material itself makes a statement
Durable - great for public or high traffic spaces
Cons
Framing options are less available
More expensive (you're paying for quality)
Metal
These are digital prints directly on to metal. You can choose to have true color or to have the metal show through. Metal prints are highly durable, sun resistant, wipe clean with water, and definitely make an impact on a room. You can choose to have an inset, flush mount, or traditional frame. Bay Photo Printhouse offers a special coating that allows metal prints to be featured outside as signage or as an installation in your garden or patio area.
Pros
Durable
Statement material
Can be hung in more places
Fade resistant in direct sunlight
Scratch resistant
Water resistant
Comes ready to hang and with hardware
Numerous framing & hanging options
Cons
More expensive (you're paying for quality)
Metal and acrylic just garner attention, period. Wood definitely generates interest and is a great conversation starter. Canvas, Paper and Xopzer are great to showcase the art you want to enhance your living space.
Don't let the amount of choices keep you from making a choice!
Ellen
KESart | Let Art influence the energy in your life :)
PRO TIP
If you are hesitant about a bigger commitment, buy a small piece by the artist you like. This way you will see the quality of the art yourself and you can determine if you want to make a larger investment.
Another disclaimer: not all artists offer these types of prints and the quality can vary greatly. Do your research!